Home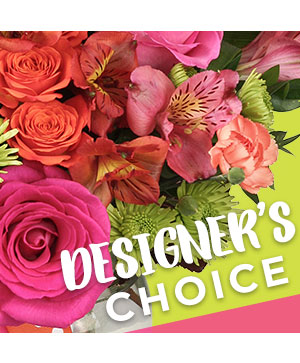 Designer's Choice
Custom Arrangement
You can trust our design experts to create something wonderful! They'll go above your expectations to create something as beautiful and exceptional as the person you're sending them to. If you have a favorite color or flower in mind, please let us know in the special instruction box when you order.
More Info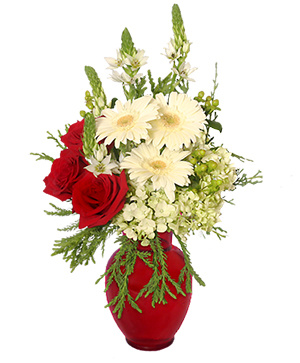 CRIMSON & CREAM
Vase of Holiday Flowers
Bring a touch of holiday class and fun to your home! The Crimson & Cream arrangement will charm anyone who sees it, bringing the holiday spirit to all. With seasonal evergreens, white gerberas, red roses, and more, this bouquet makes the perfect gift this season!
More Info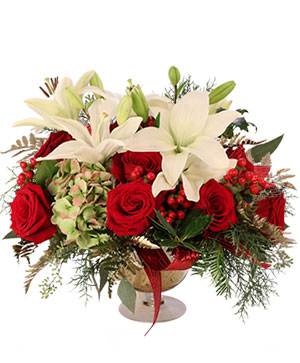 Lavish Lilies & Roses
Floral Arrangement
Fill your home with the holiday spirit! With red roses, white lilies, and green hydrangeas, this extravagant and gorgeous centerpiece will certainly stun and impress your holiday guests. Lavish Lilies & Roses is sure to be the talk of any holiday party and gathering!
More Info